Keynotes & Speakers French American Business Summit!
Chapter News
|
October 22, 2019

H.E. Philippe Etienne
Ambassador of France
in the United States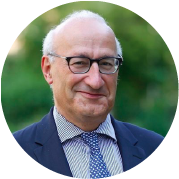 Philippe Etienne is the Ambassador of France to the United States.
He previously held numerous posts within the Ministry for Europe and Foreign Affairs, notably including Ambassador of France to Romania (2002-2005), Director of the Cabinet of the Minister of Foreign and European Affairs (2007-2009), Permanent Representative of France to the European Union (2009-2014), Ambassador of France to Germany (2014-2017) and most recently, Diplomatic Adviser to the President (2017-2019).
Philippe Etienne is an expert on the European Union and continental Europe. He has held posts in Moscow, Belgrade, Bucharest, Bonn, Berlin and Brussels. He has also served as an adviser in the Cabinet of the Minister of Foreign Affairs on several occasions.
A graduate of the École Normale Supérieure and the Ecole Nationale d'Administration ("Voltaire" Class, 1980), Philippe Etienne also holds the Agrégation (teaching diploma) in Mathematics, has a degree in Economics and is a graduate of the National Institute for Oriental Languages and Civilizations (Serbo-Croatian).
He speaks English, German, Spanish, Russian and Romanian.
He is an Officer of the Legion of Honor and a Commander of the National Order of Merit.
Jean-Marc Gaultier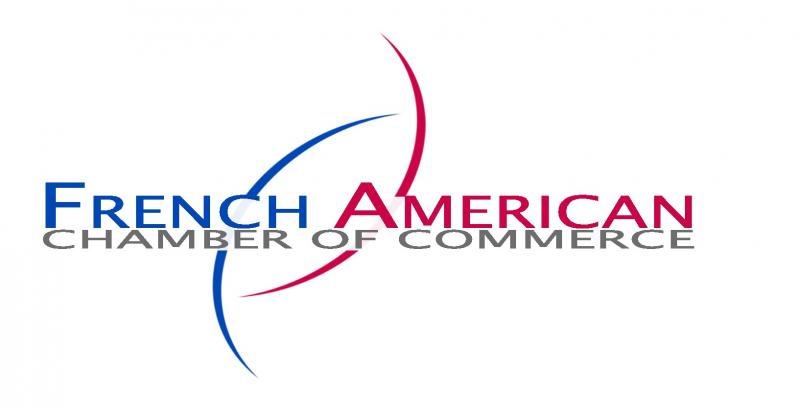 President FACCWDC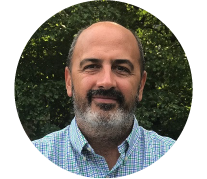 Jean-Marc Gaultier is the Senior Vice-President in charge of the Global Channels and Alliances for Sogeti Group. He has broad international sales background in IT with sales management experience ranging Software control testing, to Local Professional Services and Outsourcing, in Europe and the US. In his current role, Jean-Marc oversees the Sogeti business generated around the partner technologies with focus on Security, Digital, Bi and Analytics, Product & Engineering and Cloud Computing. He is in charge as well of developing an ecosystem of startup to support new areas of growth.
Jean-Marc is also the President of the French-American Chamber of Commerce in Washington DC, and Conseiller du Commerce Exterieur. He supports the creation of French companies and startups in the US.
Amanda Simpson

Vice President for Research and Technology
Former test pilote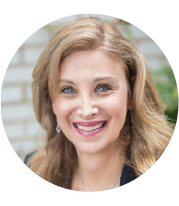 Amanda Simpson was named the Vice President for Research and Technology at Airbus Americas in June 2018, responsible for coordinating external research activities for Airbus in the United States.
Ms. Simpson joined Airbus following government assignments in the United States Department of Defense. She was the Deputy Assistant Secretary of Defense for Operational Energy, responsible for developing the strategy for the utilization of energy for military operational forces worldwide, and was the senior advisor to the Secretary of Defense for all matters pertaining to energy in our military. Prior to accepting that responsibility, she was the Executive Director of the U.S. Army Office of Energy Initiatives, an organization developing large-scale renewable energy projects to bring energy security to Army installations leveraging private sector financing. Previously she was the Special Assistant to the Army Acquisition Executive. In that role she was a principal advisor to the Assistant Secretary of the Army (Acquisition, Logistics and Technology) on all matters relating to Army acquisition, procurement, research & development and logistics. In 2010, Ms. Simpson was appointed by President Barack Obama to the position of Senior Technical Adviser to the U.S. Department of Commerce where she advised on policy and export control issues necessary to protect the security of the United States, making her the first openly transgender female presidential appointee in U.S. history.
Prior to her government appointments, Ms. Simpson was the Deputy Director for Force Protection in the Advanced Missiles and Unmanned Systems Product Line at Raytheon Company Missile Systems in Tucson, Arizona. She held several program management positions on technology development activities for missile systems sensors and development programs. Previous to her tenure in program management, Ms. Simpson was the manager of captive flight test operations for Raytheon Company and Hughes Aircraft Company, which included the duties of mission director and project pilot on numerous developmental test programs. Her team received the DARPA Award for Significant Technical Achievement in 1999.
Ms. Simpson has been the recipient of numerous awards and recognitions including the 2004 Tucson YWCA Woman on the Move, 2005 Arizona Human Rights Fund Individual Award, the 2015 National Conference for College Women Student Leaders Women of Distinction Award, and was named an Outstanding Alumnus of Harvey Mudd College in 2018. She is a recipient of the Secretary of Defense Medal for Outstanding Public Service and the Department of Defense Pride Civilian Leadership Award. She is a nationally renowned speaker and has presented at corporations, government agencies, civic organizations, conferences and colleges around the country on gender and diversity.
Ms. Simpson earned a Bachelor of Science in Physics from Harvey Mudd College, a Master of Science in Engineering from California State University, and a Master in Business Administration from the University of Arizona. She is an Associate Fellow of the American Institute of Aeronautics and Astronautics where she served on the Systems Engineering Technical Committee.
Ms. Simpson holds both an Airline Transport Pilot certificate and a Certified Flight Instructor license, and has logged nearly 3,000 hours of flying in more than 60 different types of aircraft including float planes, flying boats, unmanned drones and multi-engine jets.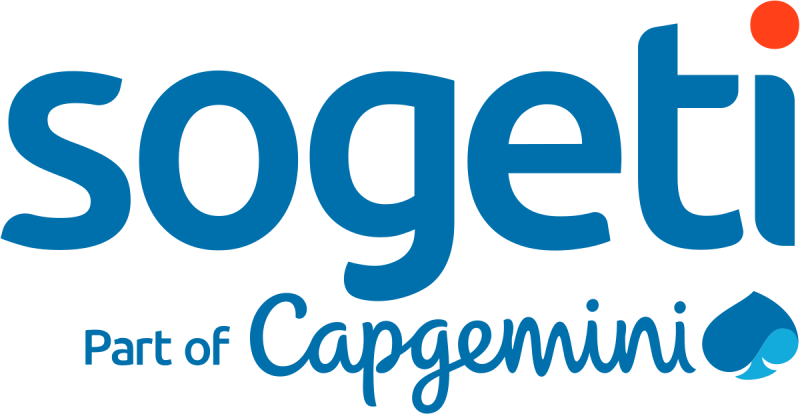 Sandeep Sachdeva,
VP AI-Automation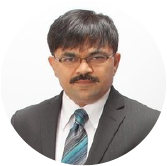 Sandeep Sachdeva is the National VP at Sogeti USA focusing on AI and Automation. He has over 20+ years of experience working with data, BI and Analytics. He has a global view on the current trends on data, analytics, AI and Automation as well as a strong understanding on leveraging the technology in the right way having been in a global role earlier at Sogeti. His current push on AI and Automation stems from the need for companies to focus on customer intimacy, operational efficiency and disruption the key pillars that are in focus today. He is a fellow of the Sogeti Labs think tank at Sogeti where he has co-authored reports and books. His understanding of business needs, strong foundational principles in technology and architecture and a researcher's code brings a unique perspective to every discussion and every engagement.
Adrien Pascal,
Attaché for Digital Economy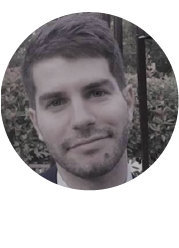 Adrien Pascal is a graduate of Sciences Po Lille and the London School of Economics.
In April 2019, he joined the French Embassy in the US as Attaché for Digital Economy, Innovation and Technology in the US, where he follows public policy debates in the tech sector and the growth of French startups in the US.
Prior to the French Embassy, Adrien was in charge of the network economy at the French Broadcasting Authority.
Colonel Emilie TOTA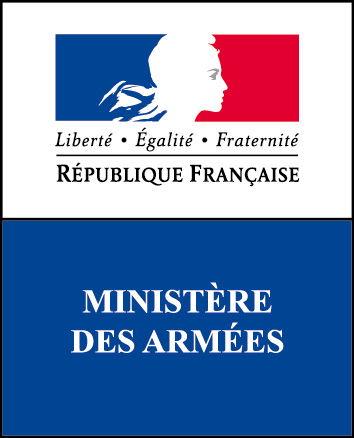 Colonel (French acquisition Corps)Chief Engineer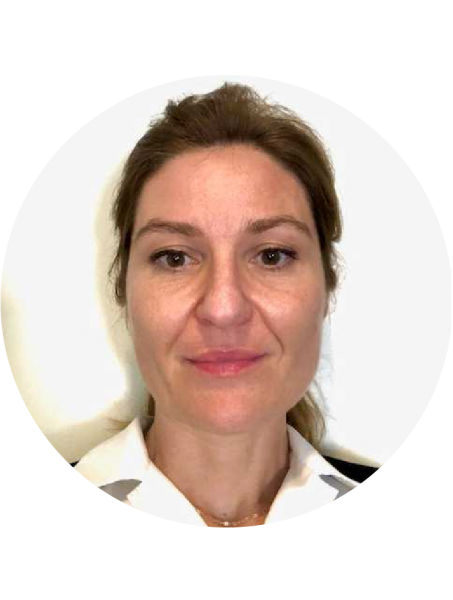 Colonel (Armament Corps) Emilie Tota is serving as Deputy Defense Cooperation Attaché for the United States (focus on Air and Space systems, US Marine Corps and Chemical Biological Defense topics) and Deputy Defense Attaché for Canada (nonresident). She joined the Embassy of France in Washington DC in August 2018. Chief engineer of the French Acquisition Corps, Emilie Tota graduated from the Ecole polytechnique engineering school and obtained a PhD of the Ecole polytechnique in organic chemistry. She performed her military service within the military police (Gendarmerie). Emilie Tota joined in 2003 the Direction Générale de l'Armement (DGA), the French procurement agency of the French Ministry of Defense. She was assigned as a chemical expert at the DGA Chemical, Biological, Radiological and Nuclear (CBRN) Defense center. In 2009, she was appointed to the Delegation for Stategic Affairs (DAS) of the French Ministry of Defense as prospective studies and project manager. She was in charge of biotechnology and nanotechnology fields and participated in interdepartmental working groups. In 2011, she started to serve in the French Air Force (FAF). She joined the Aeronautics Industrial Agency (AIA), the French maintenance, repair and overhaul (MRO) leader. From 2011 to 2014, she was the head of the innovation department, in charge of R&D partnerships and upstream programs dedicated to MRO engine processes. She then became director of the engine maintenance program for A400M (Airbus military transport aircraft). In charge of team constitution and maintenance operations set up of this new European program, she also managed commercial relationships with suppliers and industrial clients (EPI, Safran Aircraft Engines). In 2015, she took the responsibility of production, supply chain and technical departments as deputy operations director of the AIA (+1000 agents). In parallel, as deputy executive director, she shared responsibilities with the director concerning the supervision of customer development, strategic partnerships, strategic projects and human resources management
Eric Lauer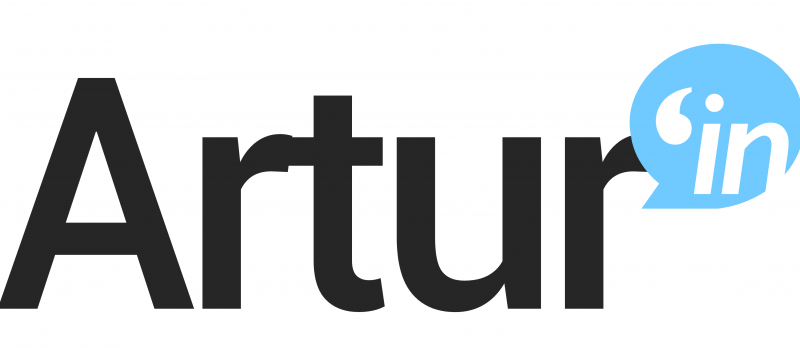 Co-founder & US CEO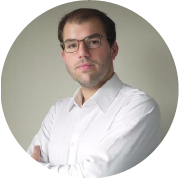 Passionate about the Tech industry, I'm currently launching Artur'In, an AI-powered marketing tool for small businesses, in the US. Artur'In provides a holistic & turnkey marketing solution for small business owners to build their communities on social networks, expand their business with paid online marketing and run newsletters and corporate website.

Previously, I ran the cross-border e-commerce of Africa's first unicorn, Jumia, and I was also a member of the Jumia Executive Committee, participating in large fund raisings and IPO at the New-York Stock Exchange in April 2019. Within Jumia I had started running the Classifieds businesses (Real Estate, Jobs, Cars listings websites as well as a horizontal classified), growing the business in 20+ countries.


Before used to be a Strategy consultant at McKinsey with 20+ engagements on corporate strategy, operational excellence, marketing & sales, digital transformation and recovery & turnaround of distressed assets across several industries in Europe and Africa.

My background is very international, having worked or lived in the US, Asia (11 years in China), Europe (Paris, London, Amsterdam), Middle East (Dubai) and Africa (15+ countries).
Éric Joaune

Senior VP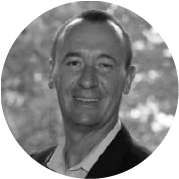 Eric Jouane is Group VP FM Platform for Sodexo North America and based in Gaithersburg (Maryland, USA). FM Platform in North America covers, Hard FM, Energy Services, Cleaning, Grounds & Security in Soft Services, Construction Services, FM Service Development, Sodexo|Roth affiliate located in Youngstown, Ohio. Eric holds an Executive MBA from HEC Paris, a Bachelors' degree in mechanical engineering and is graduated from Toulon Kedge Business School.
He started his career at Esaco International, one of the leaders and most experienced companies in building and equipping clinics and hospitals in Africa under international financing. As a VP Sales & Ops for Africa and Middle East, Eric managed projects from design to construction accomplishment.After 5 years (in 1998), Eric decided to make a move in his career by joining Sodexo Energy & Resources (E&R) segment as Supervisor of the Shell Gabon contract. He was then appointed Country CEO for Sodexo Algeria, one of the largest subsidiaries of Sodexo E&R. After 2 years, Tunisia was added to his area of responsibility.
In 2002, he went back to France as Global Account Director, in charge of large accounts Agip, Total, and Bechtel. He also started our activities and was Country CEO for Iceland.Eric then wished to go back to a more operational role in the field and in 2006, was appointed Country CEO for Sodexo Oman (5,000 employees). In 2012, Eric joined "Invent 2020" project team. The objective was to build-up a new operational, managerial and organizational model for Sodexo Group. Eric led Segment workstream, interaction with Segment CEOs, built-up first versions of consolidated Design Model Book and End-to-End operational processes. End of 2015, Eric took the leadership of North America FM Platform in Service Operations.
Judy Costello
Managing Director, Economic Development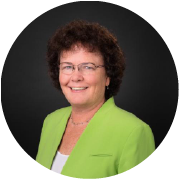 Judy Costello is the Managing Director of Economic Development for BioHealth Innovation, Inc. (BHI). A longtime supporter of the region's entrepreneur and start-up communities, Judy Costello joined BioHealth Innovation in August 2017. Prior to that she served as Director of the Maryland Department of Commerce's Office of BioHealth and Life Sciences and Deputy Director of the the department's BioMaryland Center. She previously worked for fifteen years for the Business Alliance organizing venture pitch forums, entrepreneur bootcamps, tech transfer showcases, educational seminars, and other programs connecting entrepreneurs, faculty innovators, students, and industry leaders in Maryland, DC and Virginia with each other and with those providing funding and other resources to young companies.
Xavier Bressaud

Attache for Science and Technology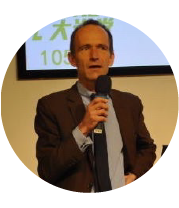 Xavier Bressaud is Science Attaché at the French Embassy to the United States since September 2019.
He previously occupied the equivalent position in Beijing between 2015 and 2019.
He obtained a PhD thesis in Mathematics in 1996 before to become Professor at Aix-Marseille University (1998-2008) and Toulouse University – Paul Sabatier (2008-2015).
Noushin DIANAT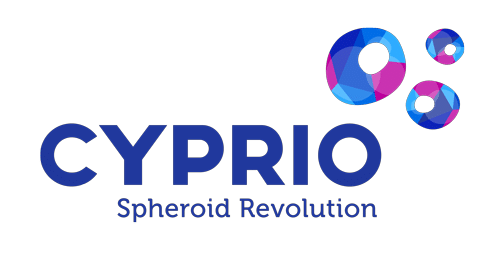 CEO, Co-Founder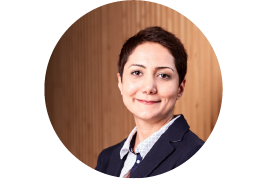 Dr. Noushin Dianat, Cyprio's CEO and specialist in cell biology and innovative therapies, obtained her doctorate from Université Paris Sud in 2013. Her works were mostly focalized on in vitro disease modeling, somatic cells reprogramming into iPSCs, and hepatic and biliary differentiation of human pluripotent stem cells. In 2014 she joined ESPCI where she established and characterized HepatoPearl model. She is author of 2 patents, 8 articles and awardee of multiple international grants.
Timothée LAURENT

CEO
Timothée has over 10 years consulting and industry experience. Former principal at A.T. Kearney in Paris, a global leading consultancy, he supported major industrial groups in all strategical questions at executive level.
Specialized in innovation management, he helped his clients to identify new business opportunities, assess and prioritize innovation portfolio and define the optimal go-to-market. His skills in strategy, project management and leadership are perfectly balancing the scientific DNA of Greenerwave.
Timothée graduated from ESPCI Paris, a major institution of higher education (a French "Grande Ecole d'ingénieurs"), known as the Nobel Prizes school for its 6 Nobels. He specialized in Physics, which enables him to have a clear understanding of Greenerwave technology and its potential.
Timothée is also an accomplished sportsman. Experienced climber and alpinist, he knows the importance of the team, anticipation, persistency and focus. He knows how to take controlled risks and when.