Candidates for Election to the Board of Directors
Chapter News
|
October 10, 2019
---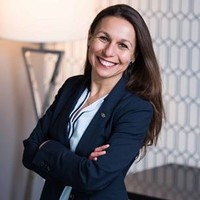 Alexandra Byrne - Candidate
and Incumbent Director
General manager Hilton
I have been living in the Washington DC area for the past 21 years and I am very familiar with all the players both in and outside the French Community.
Alexandra began at AccorHotels in 1994 in Paris, France working at Novotel Paris East. She spent the following six years gaining experience in North America working for the AccorHotels Corporate Office and Novotel New York Time Square, followed by her tenure at the first Sofitel Washington D.C. property in 1998 as Director of Operations, and finally as Director of Sales and Marketing until 2001.
Alexandra was the General Manager of the Churchill Hotel on Connecticut Avenue for 10 years before joining The Fairfax at Embassy Row, then a Starwood Luxury Collection hotel. Alexandra returned to Sofitel Lafayette Square in 2013 and held the role of Director of Sales and Marketing and then General Manager.
In 2016 Alexandra was honored with the Hotel Association of Washington, D.C.'s Women in Leadership award. In 2018, Alexandra joined Hilton Hotels and Resorts to become the General Manager of the Canopy Bethesda North and more recently the Hilton Rockville Hotel and Executive Meeting Center.
A long-time resident of the nation's capital, Byrne remains heavily involved in the French-American community. She has been a board member of the French American Chamber of Commerce of Washington D.C. since its early days and has worked extensively with the French Embassy and educational organizations such as the Alliance Française.
She attended the Institut des Etudes Economiques et Commerciales (INSEEC) in Paris and earned her MBA from the Institut de Management Hotelier International (IMHI) in conjunction with Cornell University and ESSEC Business School.
---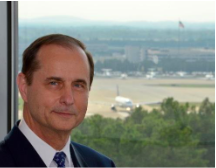 Pierre Clerc-Renaud
- Candidate
President Airbus Group Supply &
Services, Inc.
I am bringing to the FACC the experience of an aerospace executive who has worked both in small and large structures.

I have held positions in sales, strategy and M&A as well as several board positions in our U.S. subsidiaries. After 25 years in America I am well versed in managing cultural and business differences between the U.S. and Europe.
Pierre J. Clerc-Renaud is President of Airbus Group Supply & Services, Inc., a company in charge of procuring from U.S. and Canadian manufacturers for Airbus Group business units and their tier one suppliers.
Prior to joining Airbus Group Supply & Services, Clerc-Renaud was Vice President of Eurocopter Defense Programs for EADS North America (EADS-NA) and was responsible for strategic development of Eurocopter products in the U.S. military market. He initiated and participated in the PRV, ARH and UH-72A LUH (Lakota) bids as Deputy Capture Team Leader. In 2003 and 2004, he served as Vice President of Strategy, Planning, and Analysis for EADS-NA with responsibility over M&A activities. He worked on the creation of EADS-NA Inc. as a holding company, and on the acquisition of Racal Instruments. In 2001 and 2002 he served as Vice President of Strategy and Business Development for EADS, Inc. He organized the comeback and selection of the HH-65 helicopter bid by the Northrop-Lockheed team for the USCG Deep Water Program and was an active participant in the USAF KC-X aerial refueling tanker initiative and the response to the initial RFI. He also participated to the acquisition of TYX and its defense subsidiaries ARC and ARC-IAI.

Clerc-Renaud has over thirty five years of experience in the aerospace and defense sectors. He spent more than twenty years at Aerospatiale, holding the roles of sales manager for the Missile Division in Paris, Head of the Singapore and then New-Delhi Regional Representative Offices, Director of North America and Japan Operations for Aerospatiale Headquarters in Paris, and Executive Vice President of Aerospatiale, Inc., in Washington, D.C. During his tenures he was successful in winning multiple commercial and defense contracts. He began his career in 1975 at SACA Los Angeles.
Clerc-Renaud holds bachelors' degrees in business and finance from NEOMA Business School in France. In 1999 he participated in the Advanced Management Program at INSEAD and the Program for Senior Executives in National and International Security at the John F. Kennedy School of Government at Harvard University. Clerc-Renaud is married to Annick and has two children, Benoît and Olivier.
---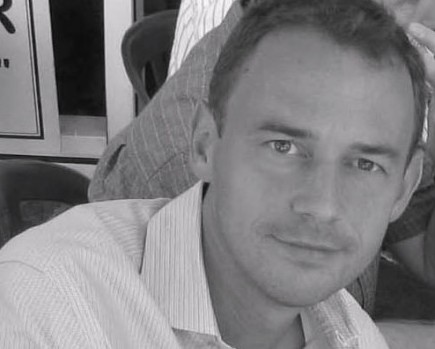 Charle Dolige - Candidate and
Incumbent Director
Founder and Partner at LR Paris LLC
Specialized in corporate gift since 1959. Our clientele include the White House, The Department of State, Harry Winston, Boeing, Redskins.

For the past 9 years I was honored to be part of a fantastic board team and would love to continue. My main focus was to try to bring the view of the small business and aise help with the corporate products representing the FACC. I would love to continue doing this and be part of the new team.
---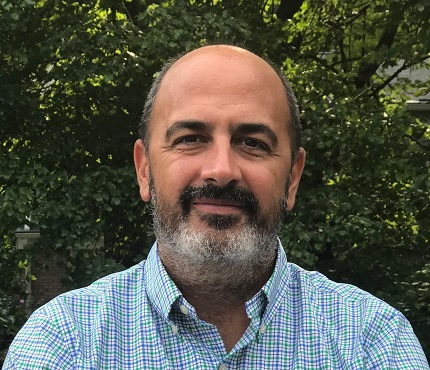 Jean-Marc Gaultier - Candidate
and Incumbent President
Vice President Sogeti
Since taking over the Presidency of the Washington, DC Chapter of the FACC in January 2009, my goals have always been to reconnect the Chamber with our members, and ensure that you as a member get a good return on your investment, and I think that with the support of our team we have delivered on expectations.

Over the last couple of years, our Chapter has grown to become one of the largest chapters in the US with more than 200 companies and more than 600 members and we are now sustainably profitable. We have successfully organized large fund-raising events like Beaujolais & Beyond, gala soirées, networking dinners, a distinguished speaker series, thematic conferences, seminars and workshops, as well as a plethora of co-hosted events with partner organizations. In the last couple of years, we have also put together committees, allowing members of similar interests to better learn from each other, as well as network with more purpose.

Last but not least, for the last 3 years, we have organized the French-American Business Week. This event is the reflection on what the Chamber has become, a place to network, learn and do business, while having some fun as well. We also have nicely settled in our offices in the French Embassy, offices that allow us to receive more companies, but also to host our staff in a great setting.

We have also continuously supported French SMEs to set up business in the region and find their way in the US market. Conversely, many American entrepreneurs have consulted us for advice on entering the French market for their products and services. Following either networking between themselves or being referred to each other by us, the majority of our member companies have done business together. The FACC WDC has effectively become a "hub" to generate business and foster ties amongst our members, and we are very proud of this achievement.
Jean-Marc Gaultier is the Senior Vice-President in charge of the Global Channels and Alliances for Sogeti Group. He has broad international sales background in IT with sales management experience ranging Software control testing, to Local Professional Services and Outsourcing, in Europe and the US. In his current role, Jean-Marc oversees the Sogeti business generated around the partner technologies with focus on Security, Digital, Bi and Analytics, Product & Engineering and Cloud Computing. He is in charge as well of developing an ecosystem of startup to support new areas of growth. Jean-Marc is also Conseiller du Commerce Exterieur.
---
Fabrice Gualino - Candidate and Incumbent Treasurer
Director Tax Specialist PWC
I look forward to having the opportunity to devote my time to further grow the FACC WDC
I am a director at PricewaterhouseCoopers (PwC) working in the Mclean, Virginia office. I am working within the IAS group (International Assignment Services) which provide services to the expatriates of multinational companies.
I have been assisting in particular large French multinationals in the Washington DC area and everywhere in the US. I am specialized in the individual taxation in the US of typical French investments as well as pension and social security agreement issues. Prior to working in the DC area, I have worked in Paris, New York and London and assisted numerous clients. I am in charge of the FEN (French Executive Network) for the East region within PwC and I am also a CCE Conseiller du Commerce Exterieur.
---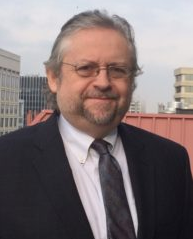 Steve Hamrick - Candidate
Attorney Trow & Rahal
I very much desire to become a French-American Chamber of Commerce (FACC) Board Director, and apply for that position through this email. I am an active member of the French-American Chamber of Commerce's Global Business Committee, and have attended all of the Committee's meetings since I joined the immigration law firm of Trow & Rahal, P.C. in December 2017. I have formed a close working relationship with Denis Chazelle and the Committee's President, Stephanie Bagot.

As they can attest, I am an energetic participant in Committee and FACC events. In fact, I am working presently with Denis and Stephanie to create a Committee business networking event to be sponsored and hosted by our firm on October 10, 2019, "Immigration Changes: Challenges and Opportunities."

I would bring a wealth of contacts to the Board, with which I would be able to procure speakers and participants for panel discussions. I have practiced law in Washington for the past 25 years, and have become close with media personalities, political figures and business leaders during that time. I am certain that I can persuade some of them to add their luster to FACC events.

I also possess a unique background that would serve greatly the FACC. I was the media relations and advertising director for Blues Alley, Inc. in Georgetown in the 1980s, and promoted shows at that venue as well as the Kennedy Center and the Warner Theater. Thus, I have experience both in creating events and promoting them successfully.

I hope that I am allowed to use my enthusiasm, contacts and experience for the benefit of the FACC. Thank you for your consideration.
Steve Hamrick joined the firm after a 24-year career as a federal regulatory attorney and litigator. Steve has assisted our clients in obtaining employment-based immigrant and non-immigrant visas, with a focus on O-1 and EB-1a petitions based upon extraordinary ability, L-1 and multinational managers or executive immigration visa petitions, and complex responses to Requests for Evidence for all types of cases.
Before joining our firm, Steve spent nearly a quarter of a century representing corporate clients before federal and state agencies, as well as in litigation. Prior to practicing immigration law, several organizations and publications recognized Steve as being among the top ten attorneys in Maryland in his field. In 2011, Maryland's Governor and the Chief Judge of Maryland's Court of Appeals honored Steve for his work in the Maryland Foreclosure Prevention Pro Bono Project.
Steve earned his J.D. degree from American University's Washington College of Law, and his B.A. degree from American University. He is a member of the District of Columbia and Maryland Bar Associations.
---
Eric Jouane - Candidate
SVP FM Platform Sodexo North America
Sodexo is the largest French employer in the United Sates (with more than 140,000 employees in the country), and I have been trying to promote our collaboration with the FACC, The French Embassy and The French Consulate over the last few year. Some key highlights were:

Sodexo sponsorship and active engagement in the 2nd edition of French-American Business Week and the participation of Sophie Bellon (Chairwoman of Sodexo Group) as a guest speaker during the week.
A couple of years ago Sodexo US sponsored some events like the "Beaujolais Nouveau" and the "14th of July" national celebration. Being part of the Board of Directors, I will do my best to continue promoting this active engagement of our Group.
As a member of the FACC I also met and interacted with some French investors forecasting some business development in the US.
Recently, I have been invited to be a panelist at the Embassy of Finland to debate around "The Future of Work"

I would appreciate joining the Board of Directors, remaining active contributor and acting as a team player supporting FACC future objectives and growth.
Eric Jouane is Group VP FM Platform for Sodexo North America and based in Gaithersburg (Maryland, USA). FM Platform in North America covers, Hard FM, Energy Services, Cleaning, Grounds & Security in Soft Services, Construction Services, FM Service Development, Sodexo|Roth affiliate located in Youngstown, Ohio. Eric holds an Executive MBA from HEC Paris, a Bachelors' degree in mechanical engineering and is graduated from Toulon Kedge Business School.
He started his career at Esaco International, one of the leaders and most experienced companies in building and equipping clinics and hospitals in Africa under international financing. As a VP Sales & Ops for Africa and Middle East, Eric managed projects from design to construction accomplishment.After 5 years (in 1998), Eric decided to make a move in his career by joining Sodexo Energy & Resources (E&R) segment as Supervisor of the Shell Gabon contract. He was then appointed Country CEO for Sodexo Algeria, one of the largest subsidiaries of Sodexo E&R. After 2 years, Tunisia was added to his area of responsibility.
In 2002, he went back to France as Global Account Director, in charge of large accounts Agip, Total, and Bechtel. He also started our activities and was Country CEO for Iceland.Eric then wished to go back to a more operational role in the field and in 2006, was appointed Country CEO for Sodexo Oman (5,000 employees). In 2012, Eric joined "Invent 2020" project team. The objective was to build-up a new operational, managerial and organizational model for Sodexo Group. Eric led Segment workstream, interaction with Segment CEOs, built-up first versions of consolidated Design Model Book and End-to-End operational processes. End of 2015, Eric took the leadership of North America FM Platform in Service Operations.
Eric is married and has two children. His leisure includes running, rugby and mountaineering and he just climbed Mount Kilimanjaro in October 2018.
---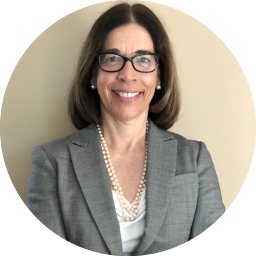 Lydia la Ferla - Candidate
Consultant La Ferla and Associates
As a recent FACC WDC business member, I proposed in the Fall of 2018 to organize an event with FACC WDC on the "Future of Work".

I believe that the success of this April 30, 2019 event to a sold-out audience of 100 speaks to my commitment to help FACC WDC grow and attract new members, collaborative partners, and funding sponsorships. For this event, I raised $5,000 of sponsorship funds from Deloitte; secured the Finnish Embassy as a venue, Finnish Chamber as a co-sponsor, and Finnish diplomatic officials as panelists; engaged a high ranking World Bank official as the keynote speaker and General Electric as a key corporate panelist; designed scope, wrote concept memo on topic, and substantive agenda for the panel discussion; and returned a profit to FACC.

As a women-owned business in the strategy and sustainability space since 1993, I would bring very strong entrepreneurial, thought-leadership, and fundraising skills, an extensive global and local network, and the ability to make things happen. I hold dual French and US citizenship; speak French, Italian and English; and travel often to Europe. It would be my honor and pleasure to contribute and support FACC WDC as a Board Member.
As Principal of La Ferla Associates, LLC, Ms. La Ferla brings three decades of expertise in both the public and private sectors on business development, fund raising and market entry strategies with a specialization in the clean energy, resource management and resource efficiency sectors.
Ms. La Ferla launched a "Future Of" initiative April, 2019 inaugurating this series at the Embassy of Finland wherein she designed the program, secured sponsorship from Deloitte, and engaged the US Director's Office of the World Bank, French and Finnish diplomats as well as key corporate panels.
Ms. La Ferla has worked with the George Washington University CIBER Program (Center for International Business Education & Research) to promote clean tech and sustainability initiatives and programs in the US and Nordic countries. As Board Member for the Swedish-American Chamber of Commerce (SACC-USA), she coordinated with the Ambassador's Office of the Swedish Embassy to design and implement program events on Textiles and Sustainability, Water/Energy Nexus, Young Professionals in Sustainability, Energy and Technology Workshops, CEO Mentoring in Cleantech and Sustainability, and generally advised startups within the network to incorporate sustainability in their core business practices. In addition, her clients have included the US DOE, USAID, trade associations in renewable energy, United Nations, consulting firms, non-profit organizations, private companies and US and European start-ups.
Ms. La Ferla previously managed USAID's first, private-public environmental initiative for Eastern Europe and launched a resource library of energy/environment finance resources for the US Department of Commerce as a business advisor for Eastern Europe. She has served on the expert advisory group for Sustainable Energy for The Johns Hopkins School of Advanced International Studies (SAIS), Swedish Energy Agency's Smart Grid initiative, the United Nations climate financing group, and expert panel for alternative energy projects for the George Washington University. She has executive certifications in sustainability, renewable/energy efficiency financing (ongoing), and circular economy.
Ms. La Ferla currently serves on the Board of SACC-USA and business member of FACC. She holds a Masters of Arts from SAIS in International Trade and Finance and a Bachelor of Arts from Boston University in Political Science where she delivered the 1981 BU Commencement Address. Ms. La Ferla is fluent is several European languages and holds dual US and French (EU) citizenship.
---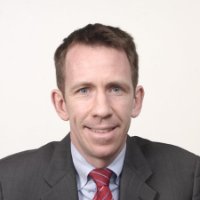 Nicolas Lecoq - Candidate and
Incumbent Director
Partner​, Ernst & Young
As a Board member, I will continue to leverage my existing relationships and attract new members and key note speakers.

I will also continue to attract sponsorship for the FACC and be active in the organization of FACC related events.

In addition, similar to what I have done every year, I will work on securing sponsorship for the annual Wizards NBA game. Finally, I will of course be active in our quarterly board meetings.

I look forward to continuing to work with you, our Board and the FACC member
Nicolas Lecoq is a Partner within EY's Financial Accounting Advisory Services (FAAS). He is the FAAS leader for our Chesapeake market segment (Richmond, Greater Washington DC and Baltimore) and the Global Client Service Partner (GCSP) for some of our largest clients.
Nicolas has served companies across multiple industries in the U.S. and in Europe. He started his career with EY in France and has been in the U.S. since 2004. He has a strong understanding of the American and European cultures and a proven ability to operate in a multi-cultural environment. Prior to joining our FAAS group in 2011, Nicolas spent 15 years in our audit practice.
Nicolas has assisted companies in various industries to address finance function issues resulting from transactions (acquisitions, IPOs, spin-offs) as well as significant organizational change and growth. He has led several engagements related to GAAP conversion, internal control design and rationalization, accounting policies, remediation and accounting change (implementation of the new revenue recognition and leasing rules). During his career, Nicolas has worked with multinational companies as well as Strategic Growth Market companies. He has deep experience with technical accounting matters under US GAAP and IFRS as well as the people, processes and technology profiles that make up financial reporting and internal control functions.
Nicolas is a CPA and a member of the AICPA. He graduated from Rouen Business School in 1996 (MBA equivalent)
---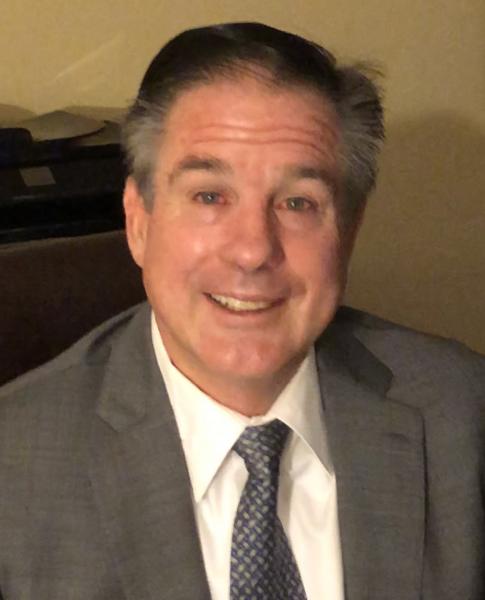 Reid Nichols - Candidate
Oceanographer, Marine Information Resources Corporation
Mr. Nichols is prepared to help the FACC by providing guidance to French startups that want to provide products and services in the United States.

He would accomplish this by sharing experiences and expertise that he has gained through government, industry, and university projects. His entrepreneurial skills are evidenced by his successful founding of a for-profit small business and a not-for-profit small business.

The for-profit small business, Marine Information Resources Corporation, is an applied science company that has been operating for more than 20 years.

The Bay Bus Partnership Project, a 501(c)(3) corporation, was formed to help Maryland students obtain service-learning credits for a high school diploma through science projects. This background provides the basis for Mr. Nichols to help FACC members and partners to develop new ideas and turn them into sustainable ventures.
C. Reid Nichols is the president of Marine Information Resources Corporation, a Maryland veteran-owned small business that he founded during 1998. He is a physical oceanographer with an M.S. from North Carolina State University and an M.B.A. in international business from Loyola University Maryland. Nichols joined the U.S. Marine Corps Reserves in 1977 as a combat engineer, and after commissioning, served in positions as platoon, company, and battalion commander and then as a senior staff officer until his retirement in 2012, at the rank of colonel. After completing initial active duty requirements as a company grade officer, Nichols was hired as a physical oceanographer for the National Oceanic and Atmospheric Administration. Following five years of civil service, he transitioned to the private sector where he has provided applied oceanographic solutions on a variety of commercial, government, and university projects, worldwide. He has been involved in the transition of innovative marine technologies to operations with large business and university partners.
---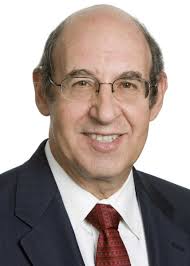 Eliot Norman - Candidate
Attorney
Eliot Norman has focused his practice on U.S. immigration law and related Foreign Direct Investment (FDI) matters since 1986. He frequently works with the M&A team at Williams Mullen on acquisitions and joint ventures to help foreign companies enter and accelerate their growth in the U.S. market. He also handles EB-5 Green Cards for high-net-worth investors, in addition to various other employment-based Green Cards such as EB-1, EB-2, and EB-3. He advises on transfers of intra-company personnel using L-1 visas, as well as advises investors on attainment of E-2 visas and the use of E-2 visas to transfer eligible employees to the U.S. Finally, he advises companies on how to retain global talent using various Green Card strategies.
He received a Bachelor of Arts degree from Yale University and a Juris Doctor degree from Boston College Law School, cum laude. In addition, he holds a certificate from the Institut d'Etudes Politiques in Paris, France. He is fluent in French and regularly travels to France to meet with French and other European clients.
---
Christian O'Connell - Candidate and Incumbent Director
Attorney
Christian O'Connell is a Washington, DC-based attorney with a practice focusing on international corporate law.
He has served as a member of the FACCWDC Board of Directors since 2015 and was one of the principal organizers of the French-American Business Week from 2016 to 2018. Mr. O'Connell previously practiced law in Paris for 6 years and has received diplomas from the Université Paris Nanterre and from the Université Catholique de l'Ouest (Angers).
---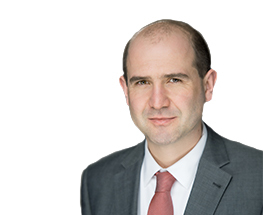 Marc Trost - Candidate
Accountant Jade Fiducial
I am CPA and French chartered accountant ("expert-comptable"). I started my career in Luxembourg in 2004 before relocating to Paris to work with PricewaterhouseCoopers from 2005 to 2012.

Among other things, I worked with foreign investors in France, individuals and businesses, providing accounting, tax and audit services.

I relocated to the US in 2012 and acquired a strong experience with servicing the French community living or doing business in the US.

The objective of my application is to support the growth of the FACC WDC, share my professional skills, connect my network with the Chamber and actively participate in FACC events.
Marc Trost, Branch Manager at the Washington office. Marc is the holder of a Maîtrise in Accouting granted by the University of Strasbourg and a Master in Individual Tax Law granted by the University of Aix-Marseille.
He is also a CPA and French chartered accountant ("expert-comptable"). He started his career in Luxembourg in 2004 before relocating to Paris to work with PricewaterhouseCoopers from 2005 to 2012.
Among other things, he worked with foreign investors in France, individuals and businesses, providing accounting, tax and audit services. Marc relocated to the US in 2012 and acquired a strong experience with servicing the French community living or doing business in the US.
---