Election 2019
Member news
|
August 01, 2019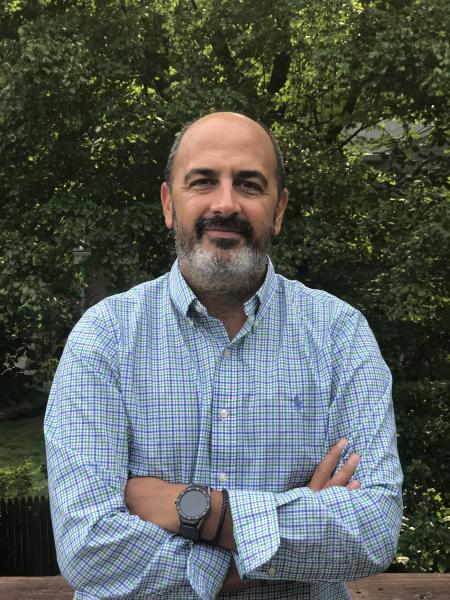 Dear Member,
The Washington, DC Chapter of the French-American Chamber of Commerce (FACC WDC) will hold its Annual Meeting of Members on October 15, 2019, from 6pm to 8:30pm and proceed to the election of its board of Directors. The election will be held at the offices of our member Pillsbury Winthrop Shaw Pittman, located at 1200 17th St NW in Washington, DC.
Since taking over the Presidency of the Washington, DC Chapter of the FACC in January 2009, my goals have always been to reconnect the Chamber with our members, and ensure that you as a member get a good return on your investment, and I think that with the support of our team we have delivered on expectations.
Over the last couple of years, our Chapter has grown to become one of the largest chapters in the US with more than 200 companies and more than 600 members and we are now sustainably profitable. We have successfully organized large fund-raising events like Beaujolais & Beyond, gala soirées, networking dinners, a distinguished speaker series, thematic conferences, seminars and workshops, as well as a plethora of co-hosted events with partner organizations. In the last couple of years, we have also put together committees, allowing members of similar interests to better learn from each other, as well as network with more purpose.
Last but not least, for the last 3 years, we have organized the French-American Business Week. This event is the reflection on what the Chamber has become, a place to network, learn and do business, while having some fun as well. We also have nicely settled in our offices in the French Embassy, offices that allow us to receive more companies, but also to host our staff in a great setting.
We have also continuously supported French SMEs to set up business in the region and find their way in the US market. Conversely, many American entrepreneurs have consulted us for advice on entering the French market for their products and services. Following either networking between themselves or being referred to each other by us, the majority of our member companies have done business together. The FACC WDC has effectively become a "hub" to generate business and foster ties amongst our members, and we are very proud of this achievement.
All of the above has been possible thanks to the tremendous work of our Executive Director, Denis Chazelle (and previously Adelaide Prevot-Sailler), and with the support and contribution of our excellent board of Directors (Alexandra Byrne, Julien Bois, Charles Doligé, Nicolas Lecoq, Jean-Francois Orsini, Fabrice Gualino, Guillaume Dedecker and Chris O'Connell).
For the next couple of years, the objective will continue to be growth. Growth of our revenues, of our members base, and of our partners. We will also continue to value and hopefully increase your satisfaction as members. In order to expand our footprint, we need to continue to:
1- Provide services that matter to our membership, attract new members, and be profitable to the Chamber.
2- Give visibility to the FACC WDC and our members through increased media coverage.
3- Build an incubator/business center to support new companies that want to start a business in the US
4- Enhance our relationship with the French and American administrations to foster bilateral business opportunities.
5- And, continue to further what has been our primary objective since the beginning: help you generate business through our various platforms.
In September 2019, we will proceed with the election of our new Board of Directors. A total of 10 positions are open for a two-year term. Later, the newly elected board will elect the Executive Committee: President, Vice-President, Treasurer and Secretary. The Board will convene at least once a quarter, and the Executive Committee once a month. Only Small Business, Corporate and Councilor members are eligible for this election and to vote, but all members are invited to attend the Annual Meeting of Members on September 11.
The next chapter will need to be written with a renewed Board as some of our directors will not seek re-election. I would like to thank Jean-Francois Orsini and Guillaume De Decker for the hard work they have provided us. A special thank you goes out to Julien Bois, our treasurer since 2009, who has passed on the bookkeeping and financial baton to Fabrice!
For me it has been a fantastic adventure over the last 10 years, and while I will seek a re-election, I would be more than willing to leave the chair to a new President!
I hope also that our current board will also seek reelection as their support has been critical during the last year as we had to work with a reduced number of board members during the last year.
To support our ambitious agenda, we expect to have an active and involved Board. Please find below the key roles and responsibilities of a FACC Board Director:
1- Attendance at and active participation in FACC WDC events.
2- Attendance at and substantive contribution to FACC WDC Board meetings.
3- Actively engage in identifying and securing commitments from key officials and high-level personalities for keynote speakers and panel discussions.
4- Sponsor, co-sponsor or find funding for the FACC WDC events through financial and in-kind contributions.
5- Participate in and lead Committees such as: Membership Outreach Committee, Program Development Committee, Event Planning Committee.
6- Share specific professional skills: legal, accounting, event planning, business development, finance, etc.
7- Give quality time and be a team player!
If you are interested in joining the FACC WDC Board of Directors, please send me an email (jean-marc.gaultier@faccwdc.org) with your professional profile and explain what you would bring to the Chamber according to the objectives and Board criteria indicated above (5-10 lines max) no later than Monday, August 26th 2019. Current Board Directors are requested to include a description of their contribution to the FACC WDC during their term. All applications will be reviewed by the current Executive Committee to ensure that they are in alignment with the spirit needed for the healthy expansion of our organization. By early September 2019, members will receive the complete list of candidates and their presentations. Please only send your application if you are able to contribute either your time, your talent or your company's financial support to the FACC, preferably all three.
Jean-Marc Gaultier
President
French-American Chamber of Commerce
jean-marc.gaultier@faccwdc.org