Introduction to Sous-Vide Cooking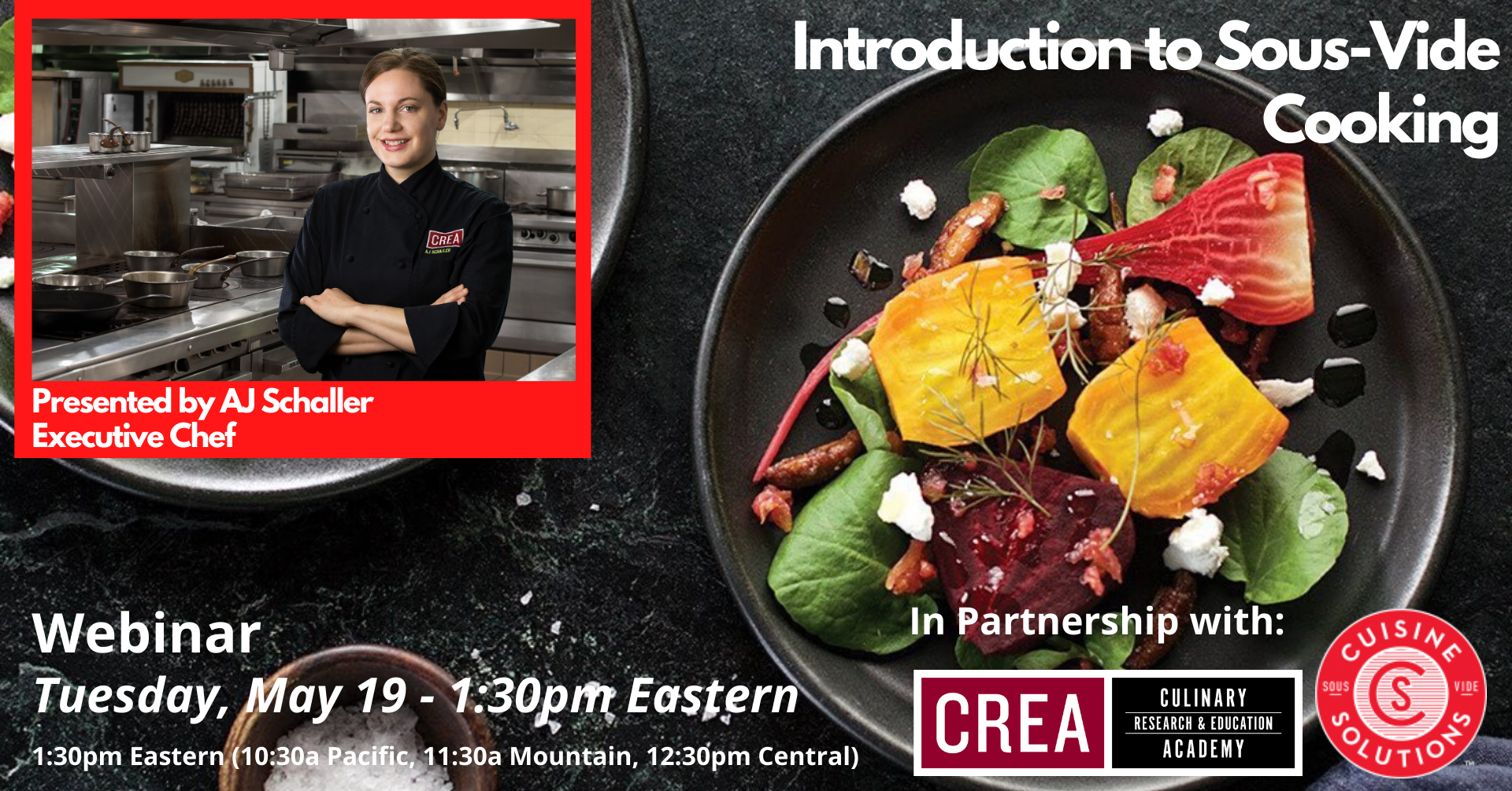 Chamber Members Cuisine Solutions and The Culinary Research & Education Academy Present:
 
Introduction to Sous-Vide Cooking - Sous-Vide 101
History of Sous-Vide

Benefits

Equipment and Functions

Process

Will it sous-vide? Products and Applications

Safety Concerns

Brief Demo

Q&A
Presented by:

AJ Schaller, Executive Chef

AJ Schaller is a 2005 graduate of the Culinary Institute of America. She worked at Restaurant Daniel and Daniel Boulud's Dinex Group for ten years, starting as an extern. After a series of promotions, she finished with the title Culinary Manager. The position included work on restaurant openings, testing recipes, cooking for events, producing cookbooks, food styling, and managing health department matters - including writing HACCP plans for Sous-Vide. In 2015, after a stint at Corkbuzz as Head Chef, she took the opportunity to work under Bruno Goussault as Culinary Specialist for CREA.
Tue, May 19
1:30pm Eastern
When
May 19th, 2020 1:30 PM through 3:00 PM
Event Fee(s)
FACC Member?
FACC Member: Free
Not a member: $15 (Call us at 202-640-1806 if you'd like to become one)
Support Us