Planet Chef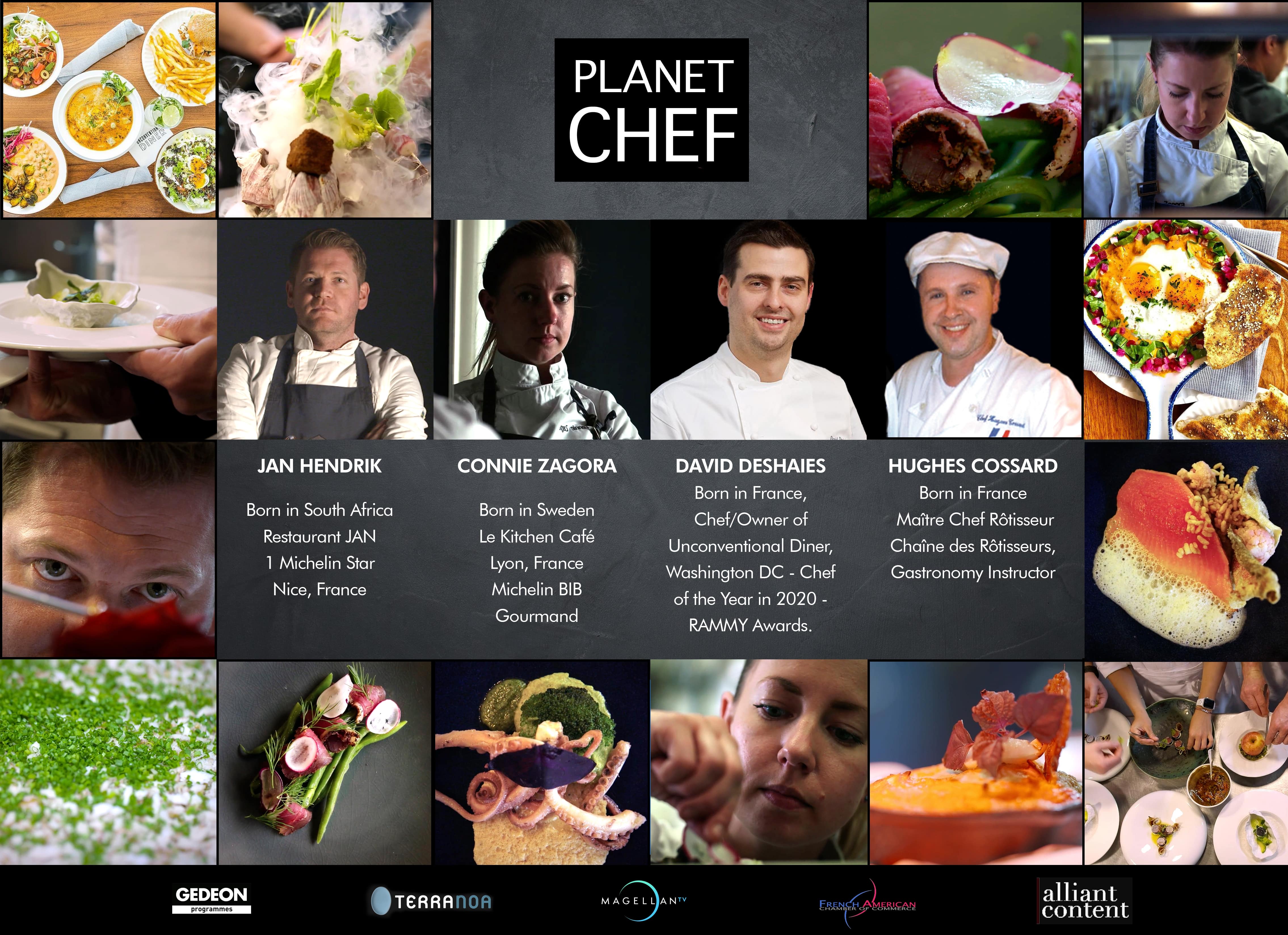 In March the acclaimed series PLANET CHEF is coming to the US on MAGELLAN TV !
Please join us for a unique virtual conversation
between the Chefs from the series and French Chefs established in the US,
who will share their incredible experience with us.
The discussion will be about passion, the art of cooking, working in a foreign country, inspiration, challenges and success stories!
Meet these fascinating personalities, and get a first glance at the PLANET CHEF series, featuring 11 Chefs from around the world.
A special discount subscription offer will be proposed to the participants, in addition to the possibility to watch 2 episodes of the series for free for 48 hours on Magellan TV.
The event is organized by the Series distributor Terranoa
and the French-American Chamber of Commerce

Watch the Planet Chef Trailer
Featured on March 26: 
Friday, March 26
5:00 pm Eastern
When
March 26th, 2021 5:00 PM through 6:30 PM
Event Fee(s)
FACC Member?
FACC Member: Free
Not a member: $10 (Call us at 202-640-1806 if you'd like to become one)
Support Us