Negotiating contracts in Covid-19 context: US and French perspectives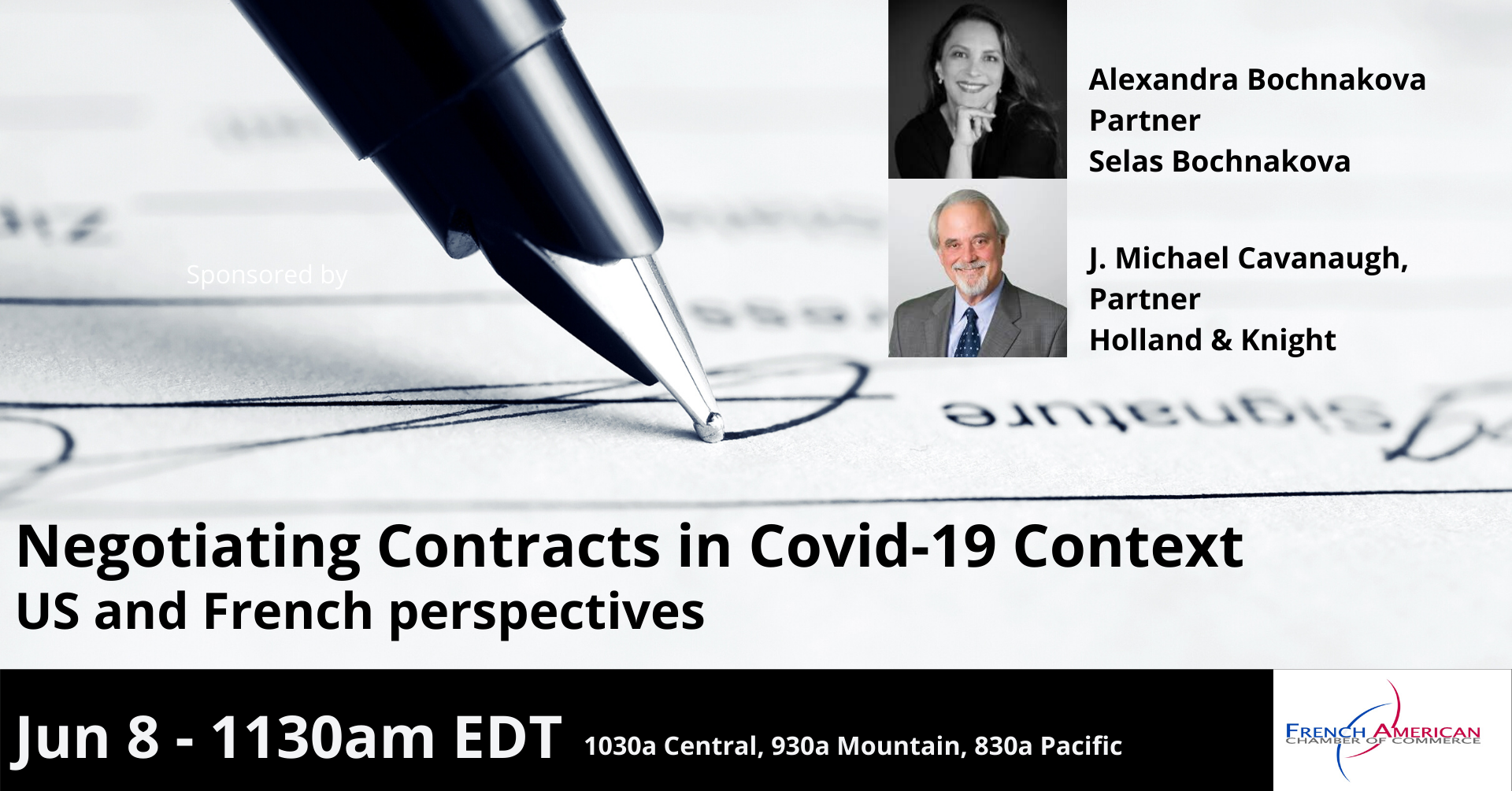 The Covid-19 crisis taught us the hard way of the importance of well drafted contracts. Our webinar will address the lessons learned from the epidemic regarding commercial contracts from a French and USA prospective:
- What are the consequences on contracts negotiated before the epidemic (French law and US common law provisions, force majeure clauses, "Acts of God", impossibility, frustration of purpose and other related legal theories;);
- What are the key provisions to include in new contracts to be negotiated now that the Covid-19 epidemic is in progress (allocation of risk of non-performance; flexibility in renegotiation)?
Presenters:
Alexandra Bochnakova, Partner, Selas Bochnakova

J. Michael Cavanaugh, Partner, Holland & Knight
Mon, Jun 8
11:30am EDT
When
June 8th, 2020 11:30 AM through 12:30 PM
Event Fee(s)
FACC Member?
Yes, I am an FACC Member
Not a member (Call us at 202-640-1806 if you'd like to become one)
Support Us