Virtual Tour of the Art of the Louvre in Paris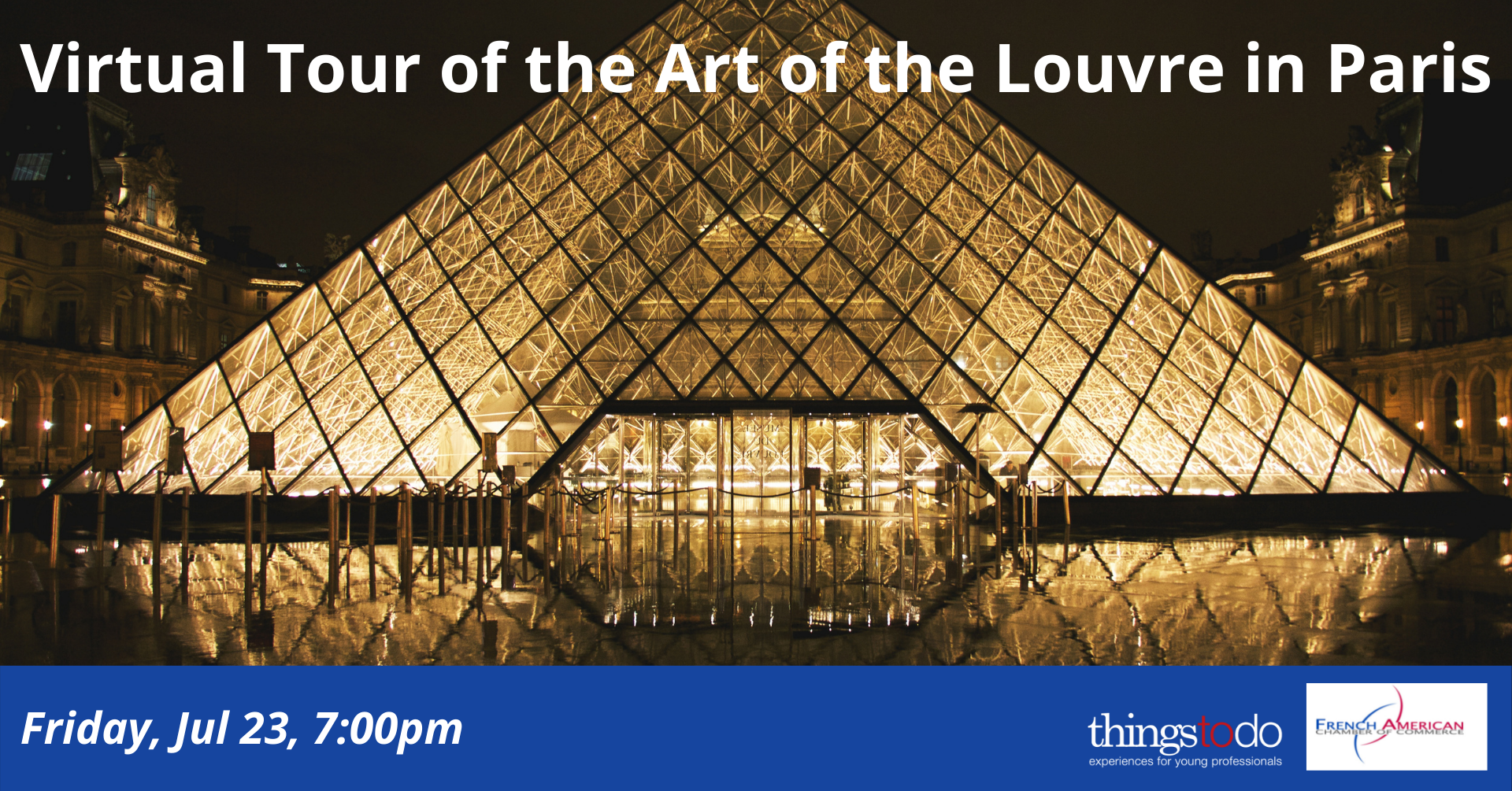 Today, we travel to Paris France and explore the history and art of perhaps the most famous museums in the world. From the Musée d'Orsay, Rodin Museum, and especially the Louvre, we will experience the greatest artworks within their walls.
Among the painting, sculptures, and other artistic works we will tour: "The Thinker", "Eve". "The Kiss", paintings by Van Gogh and Monet, Venus Di Milo, Winged Victory of Samothrace, and much much more including The Mona Lisa.  Discover their histories, interpretations and current value to Paris and the world!
Note:  All Zoom links to attend the tour will be sent 30 minutes before the event (to the email you register with).
TIME IS BASED ON EASTERN STANDARD TIME.  If this does not work for you, however, upon the completion of the event you can request a temporary recording.
Friday, July 23, 2021
7:00 pm Eastern
When
July 23rd, 2021 7:00 PM through 8:30 PM
Event Fee(s)
FACC Member?
FACC Member $10
Non-FACC Member $20 (Call us if you want to be a member - 240-994-6932)
Support Us