Art + History: Auguste Rodin - The Burghers of Calais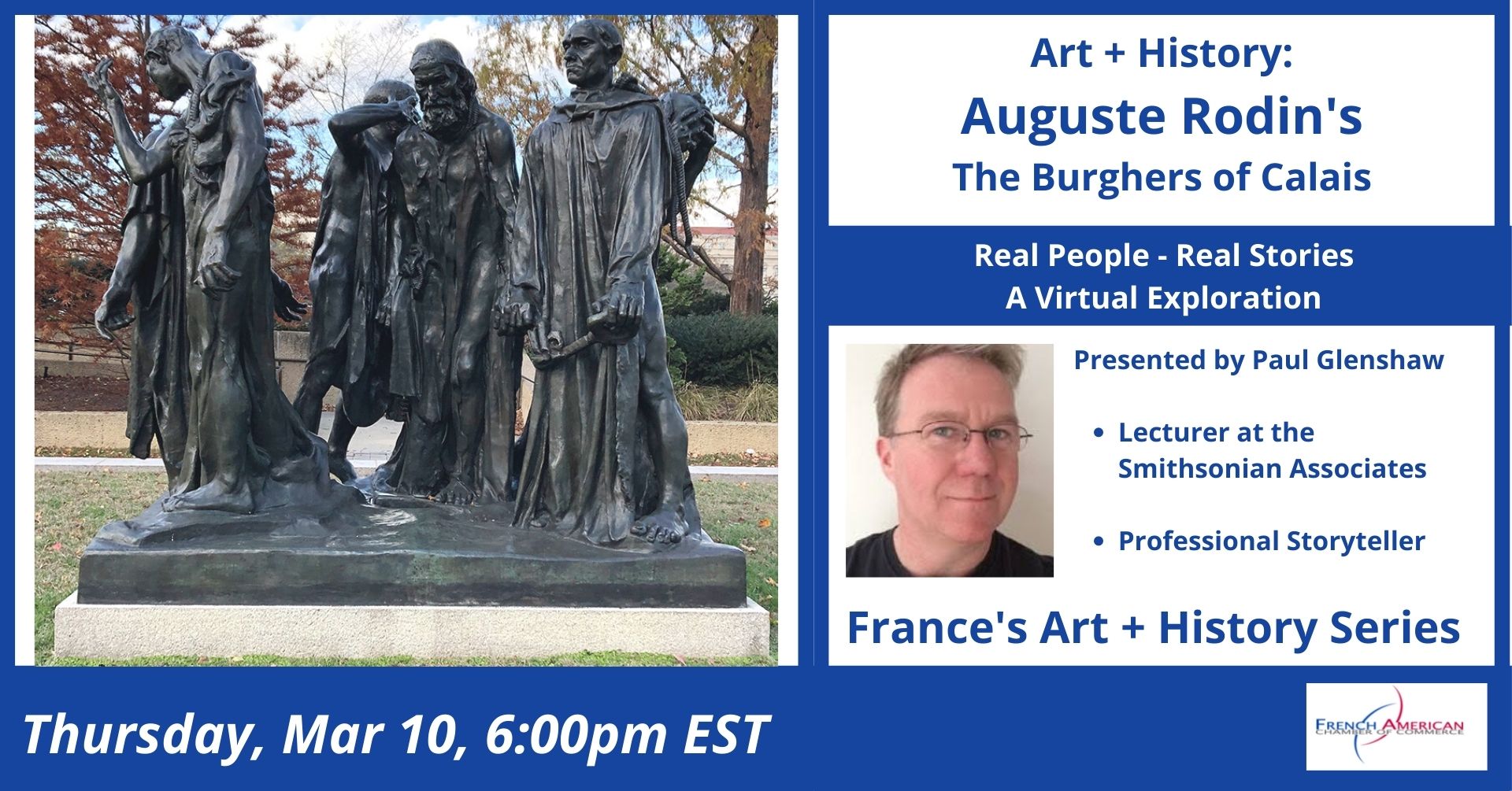 The Burghers of Calais by Auguste Rodin
In Rodin's 1889 sculpture The Burghers of Calais (Les Bourgeois de Calais), six massive figures turn and twist among themselves. They are barefoot and clad in draping robes, chained, and hold massive keys. Their faces depict stages of courage, fear, despair, and resolution. Why did Auguste Rodin take on the creation of a monument to these French town leaders, who offered themselves in sacrifice to the English King Edward III almost 550 years before? Who were the burghers and why did they give themselves over to die? How did Rodin produce such a departure from conventional memorials to national heroes?
Paul Glenshaw travels back in time to the unveiling of Rodin's epic and controversial sculpture, to the studio where he created it, and to 14th-century Calais and the moment of the burghers' sacrifice.
Paul Glenshaw is an artist, educator, author, and filmmaker with more than 30 years' experience working across disciplines in the arts, history, and sciences. 
Great art comes from real people living real lives. In his popular Art+History series,  Paul Glenshaw brings his audience though space and time to revisit vibrant moments in history when iconic works were created, whether it's Second Empire Paris, Boston in the American Revolution, or medieval Calais.
The immersive presentations are more like live documentaries than lectures. They're designed especially for the online experience, with extensive use of Google Earth seamlessly integrated with archival maps, images, and dramatic footage to put the viewer right in the action. 

Join presenter Paul Glenshaw, lecturer for the Smithsonian Associates and professional storyteller, for this fascinating, immersive experience exploring Auguste Rodin's The Burghers of Calais.
Thursday, March 10, 2022
6:00 pm EST
When
March 10th, 2022 6:00 PM through 7:30 PM
Event Fee(s)
FACC Member?
FACC Member $10
Non-FACC Member $20 (Call us if you want to be a member - 240-994-6932)
Support Us