Virtual Tour of Versailles and The French Revolution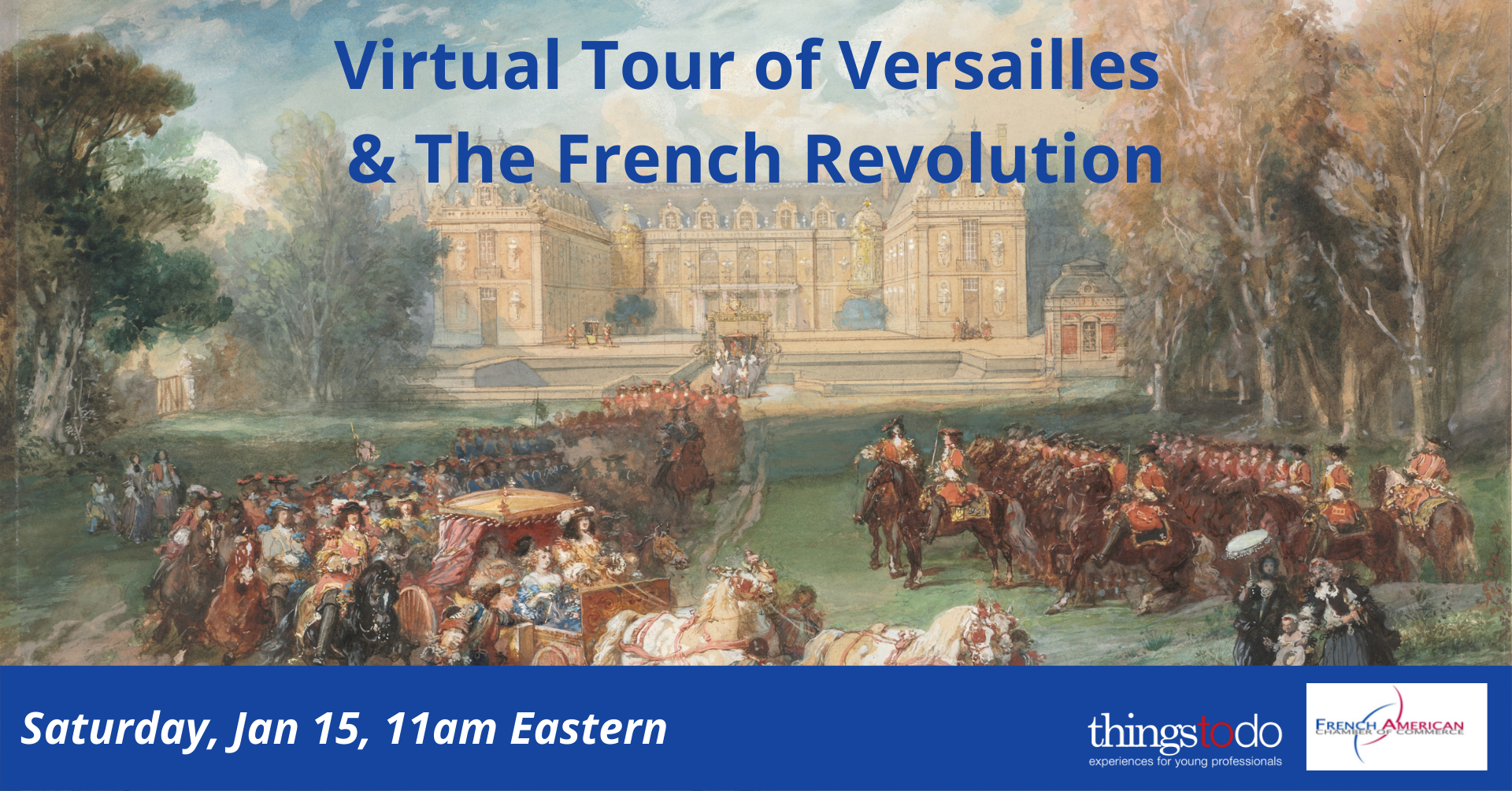 Leave the modern world behind as we virtually travel back hundreds of years to the center of French Royalty – at the Palace of Versailles.  The palace was the principal royal residence of France from 1682, and lasted through Louis XV  at the start of the French Revolution.
Join our virtual guides as we tour both the history and a modern look of what remains.   We will learn the reigns of France's most respected and infamous kings and queens.   We will relive their fate and discuss how their home became one of the most famous tourist attractions in the world.
Note: All Zoom links to attend the tour will be sent 30 minutes before the event (to the email you register with).
LIVE OR RECORDING:  The event will take place on the Eastern Standard Time Zone (i.e. Washington DC).   If you are unable to attend, you may request a post-recording if you pre purchased.
Saturday, January 15
11:00am Eastern
When
January 15th, 2022 11:00 AM through 12:30 PM
Event Fee(s)
FACC Member?
FACC Member $10
Non-FACC Member $20 (Call us if you want to be a member - 240-994-6932)
Support Us