The State of Digital Marketing - Actionable Growth Strategies for Businesses and Organizations of Any Size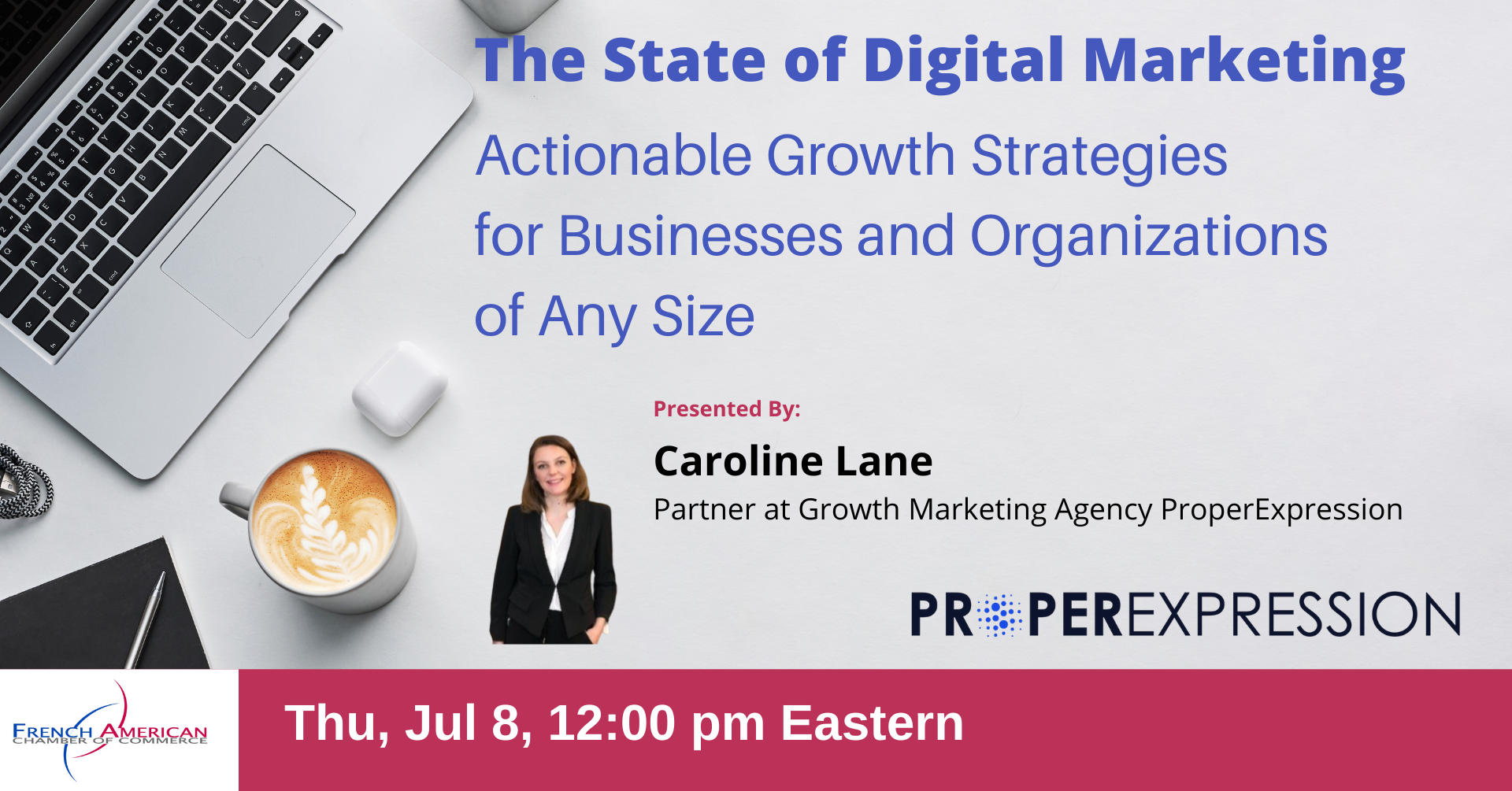 The State of Digital Marketing - Actionable Growth Strategies for Businesses and Organizations of Any Size
Presented By: Caroline Lane, Partner at Growth Marketing Agency ProperExpression
Digital Marketing is all around us – on our phones, desktop browsers, smart devices and evermore across traditional mediums like radio, TV… even billboards. At its most basic definition, digital marketing is the application of internet and online-based digital technologies to promote products, services or brands. As a consumer, it's in our best interest to understand how it works in order to have a productive user experience, cognizant of privacy and data sharing considerations. As a business, NPO or NGO, across virtually all verticals, we are compelled to leverage digital marketing or fall behind in engaging with our core audiences.
Join us on Thursday, July 8th at 12 pm EST for a discussion on the topic of digital marketing!
In this webinar, you will learn:
A brief overview of the past, present and future direction of modern digital marketing.

The difference between passive and active marketing, and when to use them.

Organic vs. Paid digital Marketing: Strategies for all budgets and audiences.

Social Media Marketing: The universal best practices!

Top 5 Tips For:

Business to Business Marketing

Business to Consumer Marketing

Nonprofit Marketing
We will end by taking questions from the audience.
Free Event
Thursday, July 8
12:00pm Eastern
When
July 8th, 2021 12:00 PM through 1:00 PM
Event Fee(s)
FACC Member?
Yes, I am an FACC Member
Not a member (Call us at 202-640-1806 if you'd like to become one)
Support Us