Women Building Ecosystems and Breaking the Venture Capital Glass Ceiling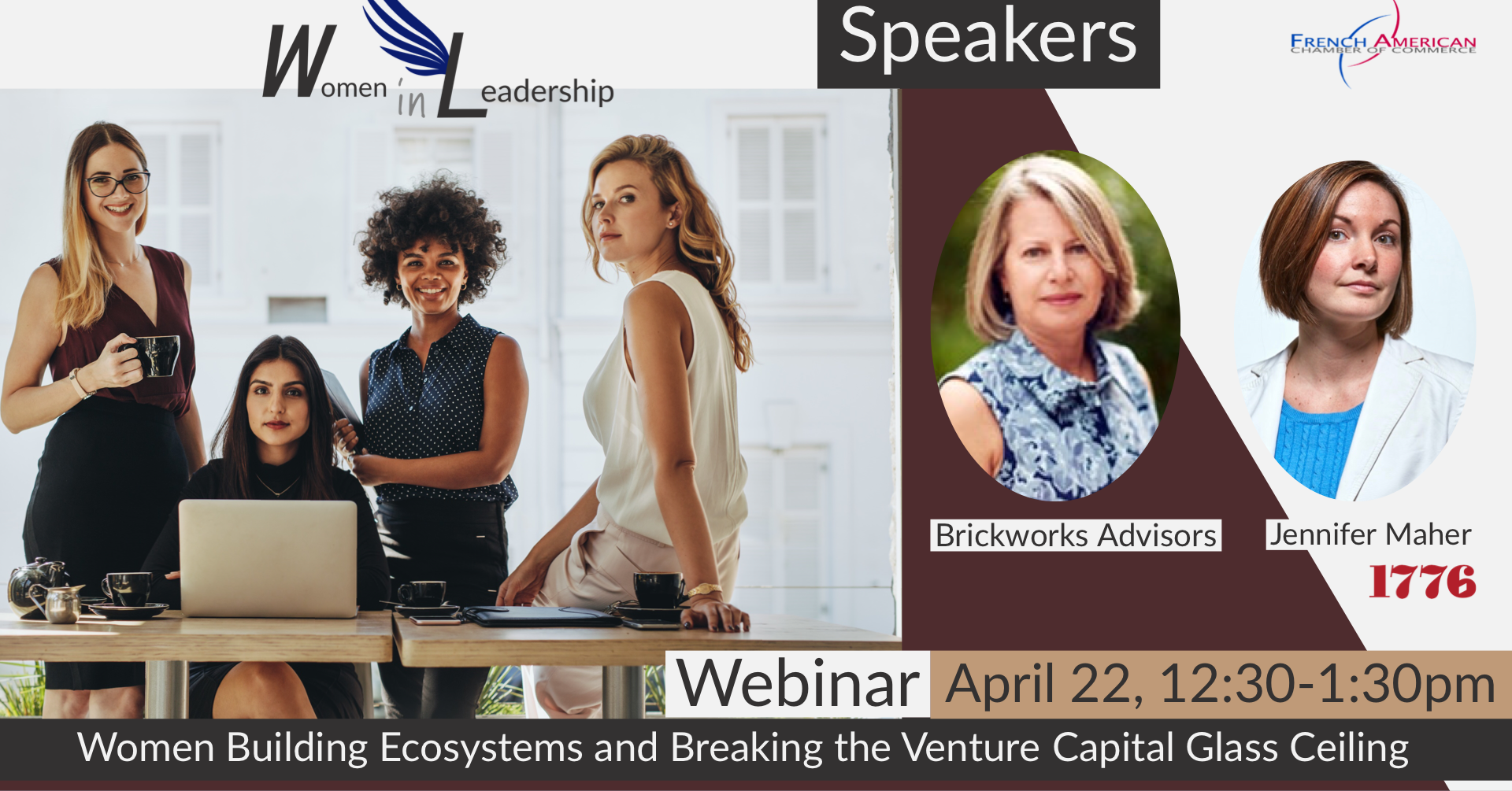 The FACC's Women in Leadership Committee Presents:

Women Building Ecosystems and Breaking the Venture Capital Glass Ceiling - A conversation with 1776's CEO, Jennifer Maher, and Brickworks Advisors' Managing Partner and social impact investor, Wendee Wolfson. 
Focus will be on the business implications of the global outbreak of the novel coronavirus (COVID-19) and guidance for start-ups:
- Building ecosystems and networking during lockdown, social distancing and remote working
- Sharing insights on how VC markets are behaving and how to develop an agile fundraising/investment strategy
- Managing current operational, supply-chain and HR disruptions to weather the next 12-18 months 
- Navigating an uncertain business climate while leading with bold vision and resiliency
About 1776:  Led by a female CEO, Jennifer Maher, 1776 is the Northeast Corridor's largest network of entrepreneurial incubators accelerating the explosion of startup, and transforming legacy institutions, and helping entrepreneurs succeed and reach their maximum potential. 
About Brickworks Advisors: Led by founder, Wendee Wolfson, Brickworks Advisors advises entrepreneurial ventures and social enterprises and coaches leaders, both emerging and experienced, in corporate settings.  As an investor in high growth entrepreneurial ventures, Wendee Wolfson, has been involved with Next Wave Impact, Rising Tide and Angel Capital Association. 
Wed, Apr 22
From 12:30pm to 1:10pm
Free and Open to All.
When
April 22nd, 2020 12:30 PM through 1:30 PM
Event Fee(s)
FACC Member?
Yes, I am an FACC Member
Not a member (Call us at 202-640-1806 if you'd like to become one)
Support Us