Paris Chansons - Virtual Concert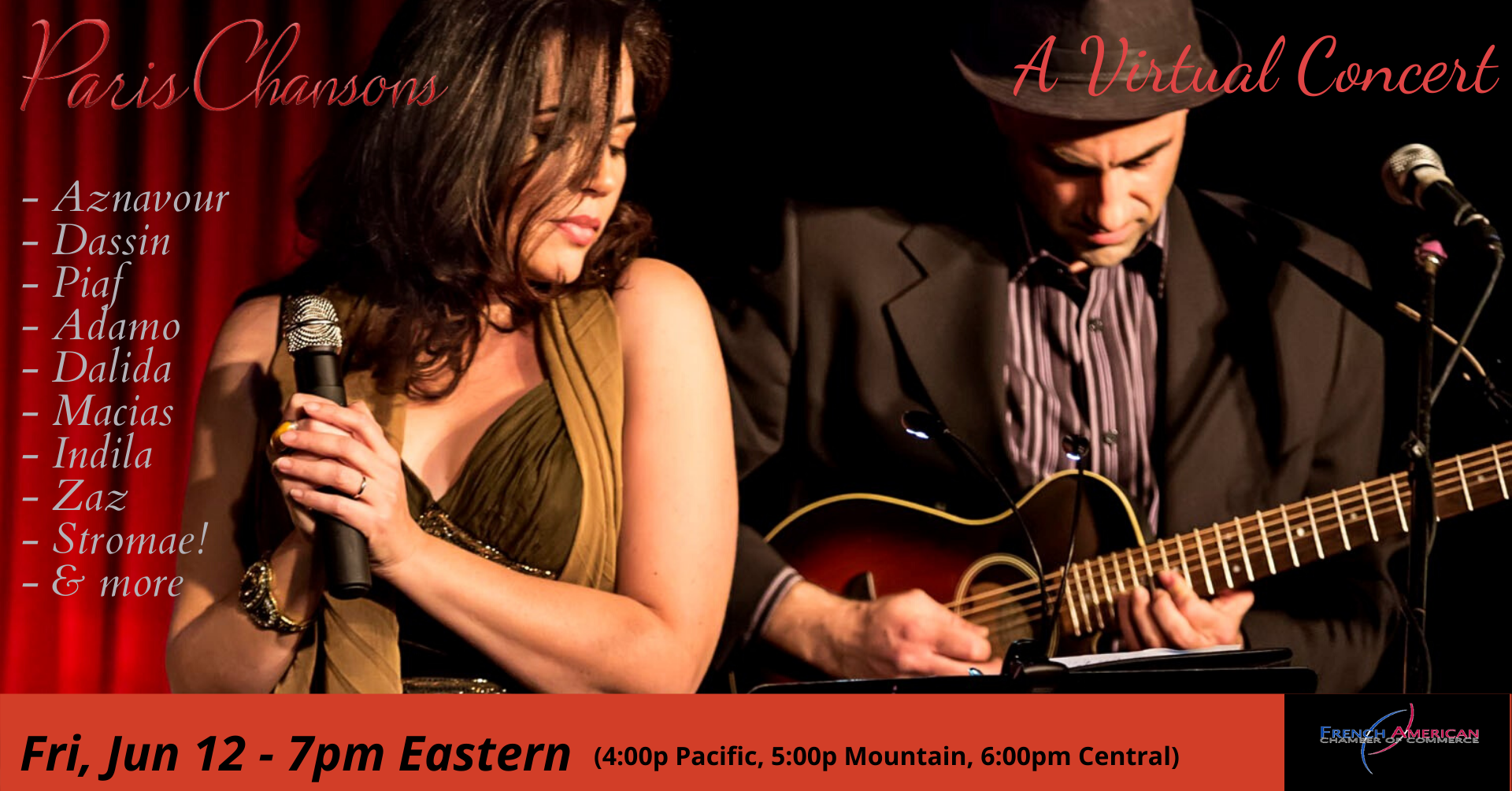 The French American Chamber of Commerce of D.C. invites you to an unforgettable evening of French music!  A virtual concert by Paris Chansons, the French band with a global twist based in LA!
Experience original renditions of favorites from Aznavour, Dassin, Piaf, Adamo, Dalida, Macias to Indila, Zaz & Stromae!  PLUS some of the most beloved Russian gypsy classics!  
Sing along, dance and raise your glass to toast to health and life….we are in this all together.
Performance by Paris Chansons singers:  Jacob & Julia Kantor, Max Cohen, and violinist extraordinaire, Endre Balogh!
Virtual doors open 10 minutes prior to the concert so you can settle in and pour yourself a drink. Black tie or Black PJs optional ;)
Discover Paris Chansons:  https://youtu.be/t252MrD7vbo
Music video of Jacob & Julia performing their original rendition of Joe Dassin's classic "Et si tu n'existais pas - If you didn't exist." https://youtu.be/faOSlxTjw1o
Vue sur Télèmatin (3 minute clip in French!):  https://youtu.be/4WMdwFLtLDQ
Friday, Jun 12
7pm
When
June 12th, 2020 7:00 PM through 8:30 PM
Event Fee(s)
FACC Member?
FACC Member $15
Non-FACC Member $20
Support Us