Operation Overlord: OSS and the Battle for France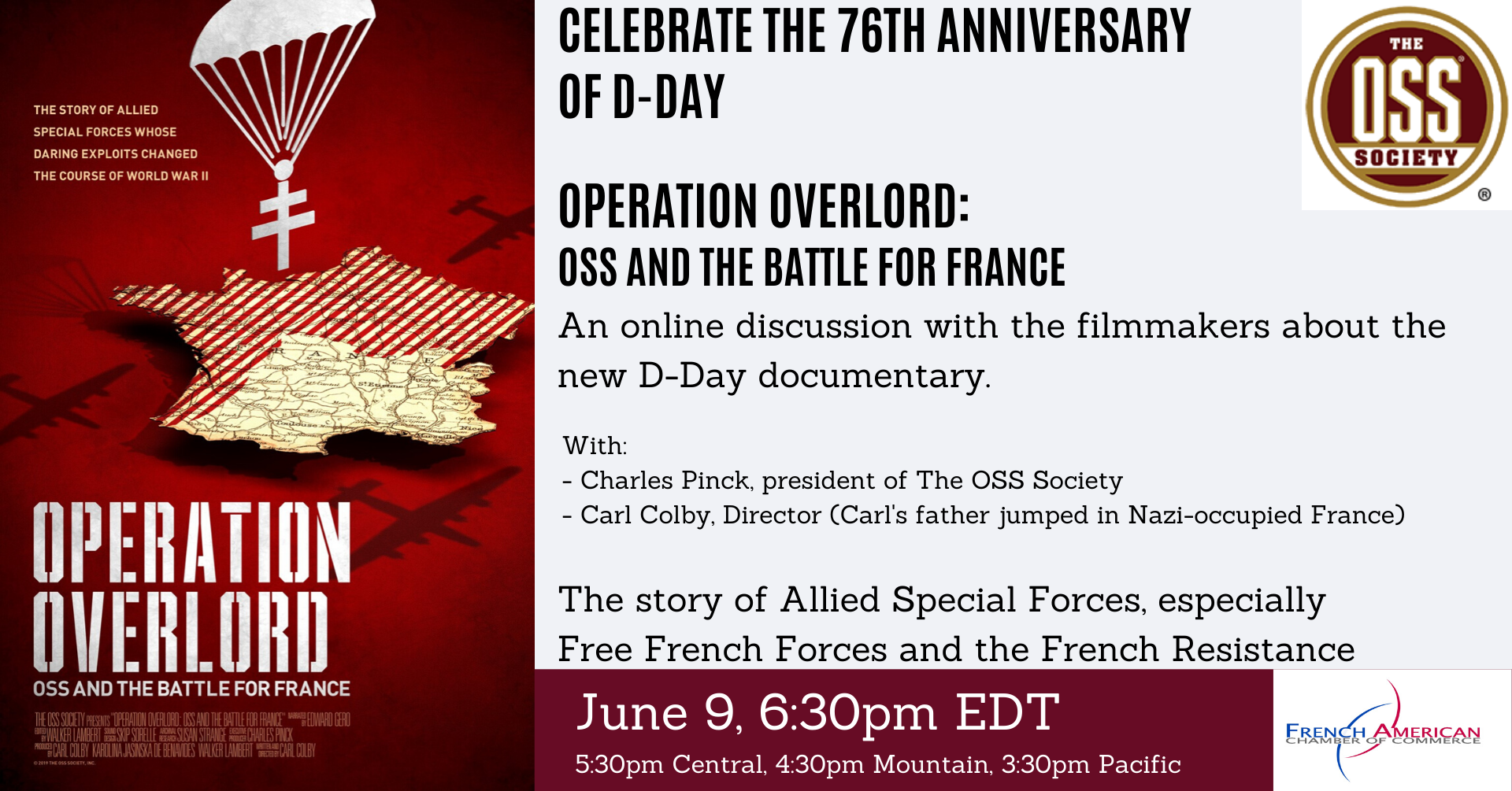 Join us on June 9th at 6:30 p.m. to celebrate the 76th anniversary of D-Day by screening a short documentary produced by The OSS Society ("Operation Overlord: OSS and the Battle for France"): ossandthebattleforfrance.co.
OSS was the Office of Strategic Services, the World War II predecessor to CIA, the U.S. Special Operations Command, and the State Department's Bureau of Intelligence and Research.
This award-winning film tells the story of Allied Special Forces, especially Free French Forces and the French Resistance, whose daring exploits behind enemy lines changed the course of World War II.
Charles Pinck, president of The OSS Society, and Carl Colby, the film's director whose father jumped into Nazi-occupied France, will lead the discussion.
We will also celebrate the "liberation" of the bar at Hotel Ritz by Ernest Hemingway on the day Paris was liberated by preparing a martini with the help of Philip Greene, the author of "To Have and Have Another: A Hemingway Cocktail Companion" and "A Drinkable Feast: A Cocktail Companion to 1920s Paris."
Tue, Jun 9
630pm
Free and Open to All.
 
When
June 9th, 2020 6:30 PM through 8:00 PM
Event Fee(s)
FACC Member?
Yes, I am an FACC Member
Not a member (Call us at 202-640-1806 if you'd like to become one)
Support Us