Virtual Tour: The Swiss Alps and Lucerne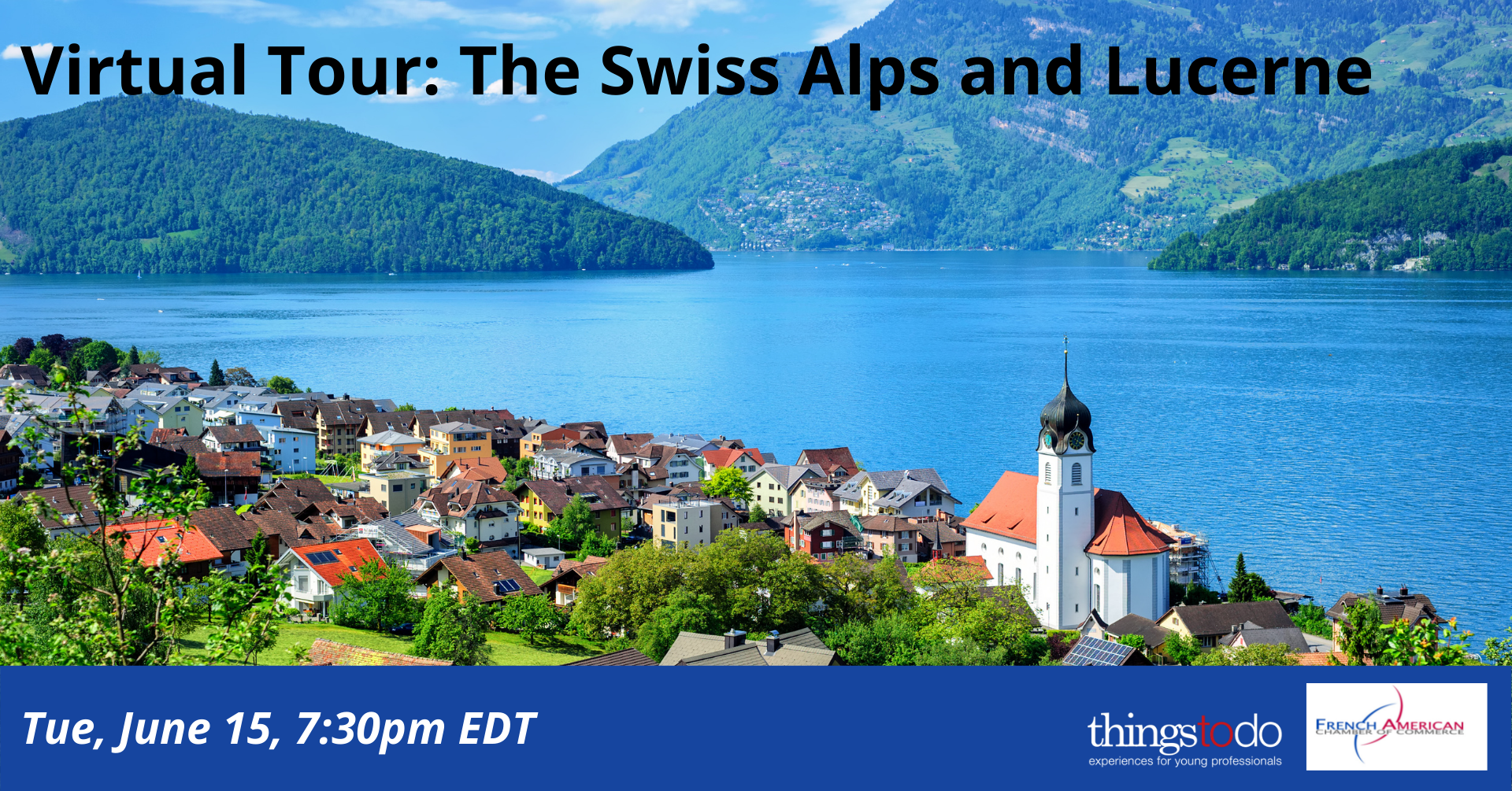 Virtually climb to the top of the Alps before exploring the charming town of Lucerne.  Join our live guides as we visit Switzerland and experience two very different, yet equally attractive sites of world tourists.
THE ALPS: 
It is beloved by skiers, hikers, and photographers everywhere.   Become a virtual mountaineer as we experience the thrill of the Swiss Alps. See their beloved high peaks, sheer valleys, and cool lakes. Don't forget a virtual climb up the MATTERHORN.
LUCERNE:

As we leave the adventure of the Alps, we will then virtually stroll with our guide down the streets of one of Europe's most charming towns in the world!  Known as Luzern by the residents, we will experience the history of this city (dating back to 750 AD) and visit its most beloved attractions, including: The Lucerne Lake, Vierwaldstättersee, the Chapel Bridge, Jesuit Church,  the Musegg Wall and its nine towers, and much more including the Dying Lion of Lucerne.
TIME ZONE AND RECORDINGS:  The event will take place live per the Eastern Time Zone (i.e., Washington D.C.)  If this does not work for you, you may request a temporary recording of the tour on the following day.
Tue, Jun 15, 2021
(Memorial Day)
7:30 pm Eastern
When
June 15th, 2021 7:30 PM through 9:00 PM
Event Fee(s)
FACC Member?
FACC Member $10
Non-FACC Member $20 (Call us if you want to be a member - 240-994-6932)
Support Us